About Us
Dickson Ufomata, DDS, FFDRCS (Ireland)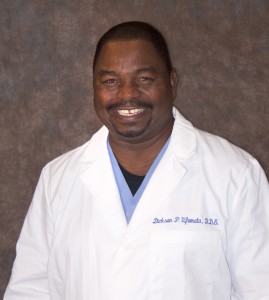 Dr. Ufomata received his dental education from the University of Lagos, Nigeria, the Royal Colleges of Surgeons of England and Ireland, and the University of Kentucky. He has practiced and taught Dentistry in England, Nigeria, and the United States. Dr. Ufomata is a graduate of the University of Kentucky's College of Dentistry General Practice Residency program and is a fellow of the Faculty of Dentistry, Royal College of Surgeons in Ireland, FFDRCS, Ireland.
Dr. Ufomata has over 30 years of excellent clinical dental experience. His goal as a dentist, and the goal of all the dedicated staff at Leestown Dental Center, is to make our patients' visits as pleasant and painless as possible.
Joann True, Office Manager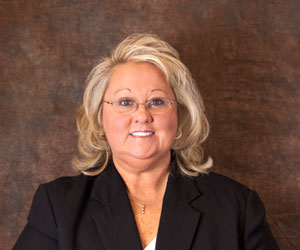 Joann has been in dentistry and healthcare fields since 1987. She attended EKU & Yale University, is a member of the AADOM, completed an executive internship in business management, and has been a practice management consultant for several dental offices. She is compassionate and always ready to help our patients with questions about treatment or financial concerns. She is committed to helping people receive healthy, beautiful smiles.
When Joann is not at work, she enjoys traveling, entertaining, and spending time with friends, family, and her church family. She volunteers as the events coordinator at the Richmond Senior Citizen's Center and is active in several organizations. She is married to Kevin.
Samantha "Sam" Bell, Dental Hygienist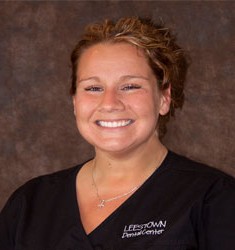 Sam is originally from Howland, Ohio. She is a 2006 graduate of Youngstown State University and is licensed to practice in Ohio, Pennsylvania, and Kentucky.  An active member of the ADHA, Sam enjoys attending national and regional seminars to further her education. Sam is enthusiastic about preventative dentistry and discussing effective ways to improve oral health with our patients. She is great with kids and loves making their first visits with us educational and fun!
When not at the office, Sam loves traveling, exploring new areas of Kentucky, and spending time at church.  Sam is also an avid sports and University of Kentucky basketball fan.
Madeline Leigh Keeling, Registered Dental Hygienist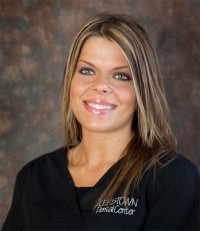 Madeline has been helping patients at Leestown Dental Center since 2012. She is a 2011 college graduate and was the SADHA president of her class. Madeline is licensed in anesthesia and nitrous oxide and always helps our patients feel at ease throughout their dental treatment. Because of her ability to help patients achieve optimal oral health, all of Madeline's patients have an enjoyable experience at our office.  Madeline is happy to be a member of a team that holds itself to such high standards and puts patient care first.
When not helping our patients, Madeline can often be found oil-painting landscapes or watching UFC with her boyfriend, John. Madeline credits her interest in healthcare to her mother, who is a nurse working for an OB-GYN.
Lissette Tocado, Business Assistant / Bi-Lingual Interpreter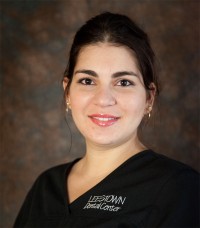 Lissette studied law at Havana University, specializing in foreign trade. Since joining the Leestown Dental Center team in 2012, she has enjoyed being a part of such a committed and professional team and helping to educate our patients. As a bilingual speaker, Lissette acts as an interpreter for our Spanish-speaking patients.
Lissette is married to Ramon, and they have one beautiful daughter, Naia. In her spare time, Lissette enjoys swimming, reading, dancing, and watching movies. She also recently completed a phlebotomy course at MedTech College here in Lexington,KY.